Featured on iHeart Radio
By Kiyonna Anthony
Snoop Dogg is officially a member of the 50 club.
On Thursday, the hip hop legend celebrated his 50th trip around the sun with a star-studded bash in his hometown of Los Angeles. Snoop's 300-person party included a slew of his celebrity friends. Stars Jamie Foxx, Nelly, Usher, Nas, T.I. were all in attendance at the "Gin & Juice" rapper's "Playas Ball" themed birthday bash.
Comedian Mike Epps was also in attendance at the old school party. Snoop took to Instagram to acknowledge the funnyman for sticking to the "playas" theme of the birthday bash. He wrote:
"Best hair of the night went to.@therealmikeepps Come bac and collect ya award Pimp."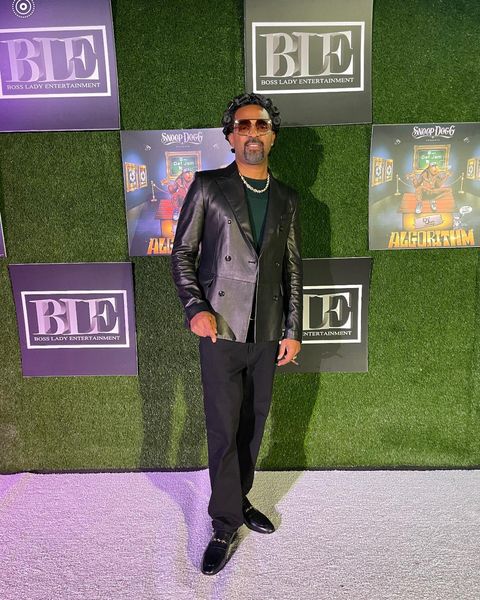 The birthday boy himself rocked a full tuxedo, top hat and fur coat to his shindig, truly sticking to the old school concept. Adding more fuel to the nostalgic fire, the West Coast icon received a shiny, fully restored 1955 Chevy Impala as birthday gift, as well as a customized Mercury Cougar, decked out in the Lakers' infamous purple and gold colors; with images of LeBron James and Kobe Bryant spray painted on the side for the Long Beach legend.
Happy Birthday, Snoop!